Commercial Water Softener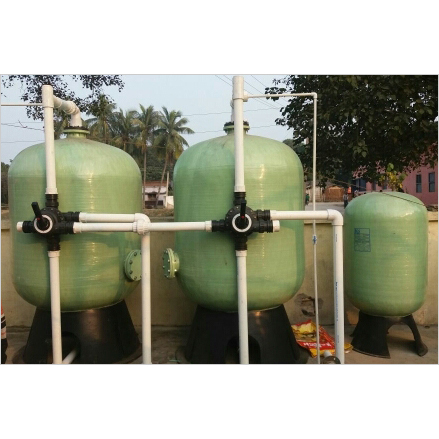 Commercial Water Softener
Product Description
Commercial Water Softeners are required to reduce hardness of water (meant for domestic usage purpose) in treatment plants. These types of softeners are used when deposition of suspended substance is noticed after boiling of water or sediment is accumulated inside fluid transferring pipes. Presence of magnesium and calcium in water make it hard. Sodium ion exchanging principle of such Water Softening Plant promotes adsorption of Mg2 and Ca2 to minimize water hardness. These automatic or manual products can be availed in different capacity, voltage requirement, working pressure and temperature range based choices.
Water Softener Advantages:
1) Water softening materials are useful for reducing usage of different types of cleaning products that can otherwise result in emission of hazardous substances.
2) Useful to reduce maintenance cost of water heater and radiator caused by internal deposition of heavy metal and growth of virus and bacteria
3) By decreasing hardness of domestic water, these safeguard human skin and hair.
4) Maintain nutrients level of vegetables and fruits washed in water
5) Automatic or manual control
6) Stable water quality and low operating cost
Design and Standard components:
Vessel type structure of these products is made of durable FRP material with up to 150 psi pressure resistant capacity. Advanced thread design of these products has made these ideal for civil and industrial utilization purpose. Quality of these FRP products has been determined on the basis of fatigue test and burst test.
These water treatment systems consist of brine tank, ion exchange tank, multi directional valve and controller. Pile up valve of these products is wear proof for special type of surface coating.
Operating System:
Mechanical flow meter and control section of these products have significant role in maintaining precision of their operation. Water softening and resin regeneration procedures of these systems are accomplished without error. Operators need to add regenerant at specific time for their smooth running. These can be used under maximum 49 degree C temperature.
Application:
1) Treated softened water is used for smooth running of air conditioner, boiler, power plant, heat exchanger, water pretreatment plants etc.
2) Application of these products prevents scaling deposition in solar water heater and radiator to prolong their service life.
3) Softened water is used for washing clothes and cars; for cleaning glass, ceramic and marble products without generating stain mark.
4) Treated water is required for drinking and bathing purpose
Features:
1) Application of ozone and UV sterilization technology.
2) Equipped with stainless steel filter tank, PE salt box and energy efficient pump.
3) Multi stage softening technique.
4) Consists of food grade HDPE made inner liner.
Trade Information
Kolkata

Cash Advance (CA), Telegraphic Transfer (T/T), Cash in Advance (CID), Cheque
Assam, Tripura, Manipur, Sikkim, Meghalaya, East India, Jharkhand, Mizoram, Nagaland, West Bengal, Bihar, Odisha, Chhattisgarh

ISO 9001 : 2015