Commercial RO Water Purifier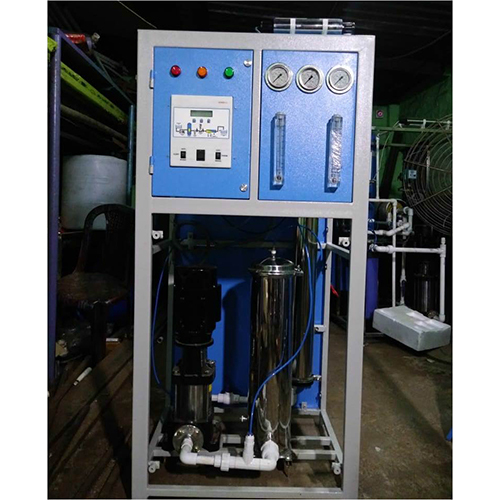 Commercial RO Water Purifier
Product Description
The delivered Commercial RO Water Purifier is among the ideal water purification systems that is basically utilized to purify and filter impure water. Such systems are generally based on the different water purification techniques but here we are offering RO technology. It expels all types of impurities available in the water while the reverse osmosis procedure proves to be powerful against harmful microbes accessible in the water. This also does not control different impurities present in the raw water. It is basically utilized to expel large-scaled molecular contamination. This finds its usages in varied heavy-duty industrial condition. Name it to control temperature and dampness via cooling towers or to obtained pure water for e-covering in any industry, this Reverse Osmosis Water Purification Machine is imperative to ensure the seamless working of machines and working costs reduction. Contaminated water can facilitate hardware fouling and scaling; therefore, our system is imperative to install and forestall these issues.
There are numerous alternatives of water purifiers available in the commercial market. Among those famed systems is our RO Water Purifier. Albeit, it is relatively cost-save filters and expensive, it delivers an effective flush, generally of over 10 seconds alongside outstanding low water volume. This is also easy to install in any system as well as is low support and solid. It includes the following parts:
1) Raw Water Pump
It is provided to transfer water for filtration.
2) Dual Media filter
It is outlined to expel suspended turbidity and contaminants from water.
3) Activated carbon filter
This filter removed the smell, color and odor from the water.
4) Antiscalants dosing system
This system safeguards the RO membrane against scaling.
5) Micron filter stage 1 and 2
These expel the minute particles varying from 5 microns to 10 microns.
6) Pressure pump
It is integrated to supply water to the membranes.
7) Commercial RO membranes
They expel major percent of TDS over 98%.
Key Features:
1) Comes with water pump
2) Completely assembled, pre-wired and pre-piped
3) Glycerin equipped pressure gauges for reliability
4) High pressure pump safety alongside high- and low-pressures witch
5) In-built Pretreatment module for suspended solids expulsion with pressure gauges
6) Mechanical filters backwashing
7) Mechanical stop and start
8) Microprocessor control panel for simple working and integrated process logic
9) Plated and coated hardware and skid
10) Proficient pressure pump in metal construction
11) Rota-meter for estimating permeate flow