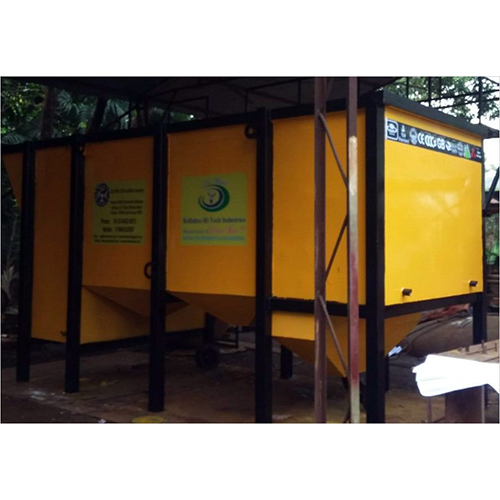 Effluent Treatment Plants
Product Description
Effluent Treatment Plants play an important role nowadays in order to manage the waste water properly. Installation of such plants is the need of the hour as the glaciers are depleting, pollution has taken over the environment which has adversely affected the quality of the air and water. By the installation of ETP's waste waters is treated by the removal of suspended solids as possible before the remaining water, that is called effluent which is then gets discharged back to the environment. On the decaying of solid materials oxygen found in environment is utilized which is needed by the living organisms in water. Life can't be imagine without water on earth, there are number of activities which can't be done without using water, such as agriculture, drinking, irrigation, household chores and many more. Scarcity of water and regularly degrading quality of water has drawn our attention and bring wastewater treatment plants in function.
Requirements of Effluent Treatment Plants
This Effluent Treatment Plants require land for the construction along with it they also require energy, specialized manpower in order to operate and maintain them finely. With the help of these plants solid wastes get break into smaller pieces by using the internal mechanism in order to produce an environmental friendly and cleaner effluent. Sewage and wastewater are supplied to the tanks, where liquids and solids disperse, which result liquid flows into the bio zone chamber.
For treating the industrial waste water this ETP plant is designed which then safely disposed to the environment. Consumption of water which is not fit for drinking or performing other functions adversely affect the health of the consumer or can also affect the environment haphazardly.
Urban population is one of the main causes which has enhanced the coverage of water supply domestically and sewer give rise to higher quantities of municipal wastewater. Installation of such effluent plants has entirely changed the use of wastewaters, as it is being used safely and beneficially. Under the price range of 3 lakhs to 7 lakhs INR these Effluent Treatment Plantscan be constructed. By removing all the undesirable elements, such as suspended and dissolved organic inorganic substances properly and obtain the safe water.
Features of Effluent Treatment Plants:
1) Effluent samples have been analyzed on the basis of their composition and nature and processed accordingly.
2) Offered energy efficient Effluent Treatment Plants are portable in nature which makes their functioning easier.
3) Principle of the operation of these Effluent Treatment Plants is physico-chemical treatment followed by other treatments, like chemical oxidation, adsorption (activated charcoal treatment), reverse osmosis, ultrafiltration and evaporation.
4) These treatment plants can be constructed easily.
Trade Information
1 Week

West Bengal, Tripura, Sikkim, Odisha, Nagaland, Manipur, Meghalaya, Mizoram, Jharkhand, Chhattisgarh, Bihar, Assam, Andhra Pradesh, East India