Commercial 250 LPH Reverse Osmosis Plant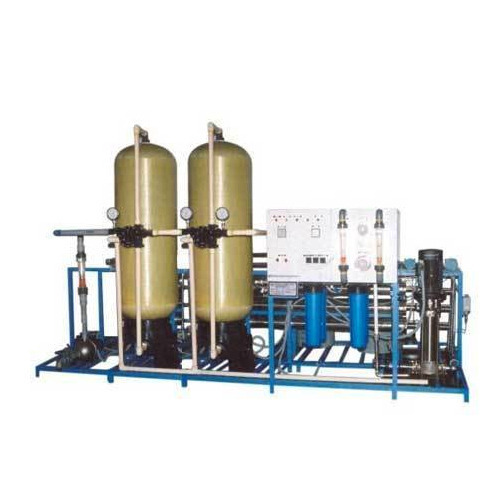 Commercial 250 LPH Reverse Osmosis Plant
Product Description
Commercial 250 LPH RO Plant model sets the standard in the commercial RO plant segment. The one RO Membrane gives excellent long-lasting performance to meet the requirements of the customer. With an hourly flow rate of 250 liters and a daily duty cycle of 2000 liters, it has a very high flow rate. The plant is high in demand in schools, hospitals, corporate offices, industries, etc. Compared to 100-lph RO plant, it also has a low running cost of maintenance.
Plant Capacity:
A Reverse Osmosis Plant is built to be capable of producing 250 liters per hour of water. The treated water has pH 7-8, TDS less than 100 PPM & Hardness less than 50 PPM.
Components:
This RO plant comprises several systems and components, right from raw water pump, filter, high pressure pump, membrane, flow meter, electric control panel, pressure switch, pressure gauge to pipe fittings.
250 LPH Reverse Osmosis Plant Specifications
Brand : Doctor Water
Plant Application : Industrial RO Plant, Domestic RO Plant, Institutional RO Plant
Design : Standard
RO Capacity (LPH) : 2000-3000 (Liter/hour),>3000,200-500 (Liter/hour),500-1000,0-200 (Liter/hour),1000-2000 (Liter/hour)
Installation/Civil Work : Available
Chiller Cooling Capacity (Tons) : 2 ton,0.5 ton,1.5 ton,1 ton
Number of Membranes in RO : 1,3,2,4
Material of Construction : SS Powder coating, FRP
Plant Accessories : Ultra Filtration Plant, Chlorinator, Ozonator
Max Water Recovery Rate : 70-75 %
Number of Filtration Passes : >5
Material : FRP
RO Capacity : 250 LPH
Installation Type : Containerized Plug & Play, Prefabricated
Automation Grade : Automatic, Semi-Automatic, Manual
Frontal pipeline material : Upvc / pvc / ms